Moderatore: Gerrard
Lazy Supporter

Messaggi: 325
Iscritto il: 01/05/2008, 12:04
Grande vittoria. Ho visto un buon team che ci fa' ben sperare per il futuro
---
Moderatore

Messaggi: 8670
Iscritto il: 29/04/2008, 10:08
well done boys!!!! Dopo il torneo di Tolone anche campion i del mondo U20!!!! Non voglio nemmeno spendere una parola sulla possibile futura golden generation, ne ho già viste passare fin troppe di generazioni di presunti fenomeni che avrebbero dovuto farci rialzare la testa ma forse si inizaino a vedere i primi frutti di St George's park, eravamo rimasti indietro rispetto a tante nazionali sotto il punto di vista del plasmare i giovani con metodi all'avanguardia dal punto di vista tecnico-tattico ed ora questi due grandi successi potrebbero essere un buon viatico!
---
Supporter

Messaggi: 2748
Iscritto il: 30/04/2008, 10:31
Team: West Ham United
Località: Leghorn (Italy)
Speriamo bene
C'mon lads...let's go for the throat !
---
Premium Supporter

Messaggi: 6264
Iscritto il: 30/04/2008, 21:02
Team: Millwall
Località: Genova(Pontecarrega)
Contatta:
Bella vittoria sicuramente , ma io ormai ho smesso di illudermi . Se mi smentiranno ne sarò felice ...
let`em come,let`em come,let`em come,
let`em all come down to the den,
let`em come,let`em come,let`em come,
we always have to beat them again...
is the best team in London,
the best team of all
everybody knows us,
WE ARE CALLED MILLWALL !!!!!!!
Zêna, çitæ d'incànto,se mi te cànto l'é perché te véuggio bén
---
Fanatic Supporter

Messaggi: 29415
Iscritto il: 01/05/2008, 12:12
Team: Manchester Utd
Località: Bari
Contatta:
Comunque Simpson mi sembra un ottimo CT/manager.
Cioè la squadra gioca davvero bene.
Per esempio se confrontiamo con l'Italia si è vista una notevole differenza a livello di gioco ed idee, poi il cambio di marcia nella ripresa sono state anche sue intuizioni (cambi di modulo e sostituzioni).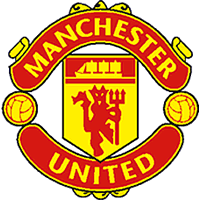 1948(Turin) --> Italy-England=0-4(4' S.Mortensen, 23' T.Lawton, 70' e 72' T.Finney)
______________________________________________________________________________________________
Palmares(WolvesInv87)
BFF Tri Nations Champion 2011(Fantasy Rugby)
BFF Super XV Champion 2012(Fantasy Rugby)
BFF Six Nations Champion 2013(Fantasy Rugby)
BFF Rabo Direct Champion 2014(Fantasy Rugby)
BFF Championship Champion 2015 (Fantasy Football League)
---
---
Chi c'è in linea
Visitano il forum: Nessuno e 1 ospite