Amministratore

Messaggi: 9808
Iscritto il: 29/04/2008, 14:27
Team: Newcastle United
Località: Geordieland
Contatta:
Man Utd-New York Cosmos oggi all'Old Trafford

nella selezione dei cosmos nomi come Neville, Cannavaro, Vieira, Pires, Robbie Keane e Yorke
---
Moderatore

Messaggi: 11564
Iscritto il: 02/05/2008, 19:10
un tributo che Scholes merita tantissimo
rispetto e stima enorme x il rosso
---
Supporter

Messaggi: 1663
Iscritto il: 03/03/2011, 16:16
Team: West Ham, Chelsea FC
Località: Milano
Immenso Paul Scholes!!
---
Premium Supporter

Messaggi: 5338
Iscritto il: 10/03/2009, 18:29
Team: Wigan(Coon docet)
Località: OSNAGO(LC)
Sapete se lo passano da qualche parte qua in Italia
E' FINITA SI DICE SOLO ALLA FINE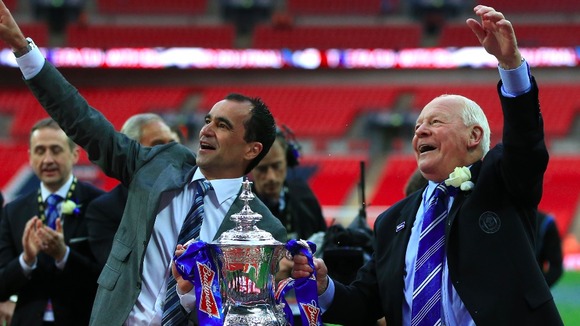 ---
Fanatic Supporter

Messaggi: 29415
Iscritto il: 01/05/2008, 12:12
Team: Manchester Utd
Località: Bari
Contatta:
Link
Manchester Utd Vs N.Y. Cosmos 6-0
The night was always going to belong to Paul Scholes, despite the galaxy of stars on show at Old Trafford. Pele and Eric Cantona may have been part of the Cosmos ranks but nothing could overshadow the quiet genius of United's literally shy and retiring midfielder.
In some testimonials, a penalty is needed to tee up an old boy for a last snatch of glory. Less than nine minutes had elapsed here when Patrice Evra rolled the ball back for Scholes to detonate a trademark piledriver past Brad Friedel to bring the house down.
Friedel, so often the scourge of United, was a busy man but Nicky Butt almost levelled when sweeping wide after some fancy footwork by Dwight Yorke. Instead, the hosts went further ahead when Ashley Young was chopped down by Marvin Iraheta and Wayne Rooney thundered the penalty in off the underside of the bar.
Yanik Reyering was a party-pooper when making a goal-saving block to deny Scholes following fine work by Rooney and Dimitar Berbatov and the defender also did well to stop a Berbatov effort on the line.
A number of changes at the break failed to affect United's stride as Anderson played a one-two with Danny Welbeck before supplying an instant finish past Chad Calderone for number three. Stefan Dimitrov headed a glorious chances inches wide for the Americans and the Reds extended their lead when Welbeck pounced on some poor defending following a cross by Rooney.
Scholes smashed a free-kick wide before there was a glimpse of the future when Tom Cleverley and Welbeck showed their quality to tee up Mame Biram Diouf for a full-blooded drive to make it 5-0. The Senegalese striker then marauded through unchallenged to add a sixth with his second of the night.
Scholes made way for promising youngster Paul Pogba following the goal and Cosmos at least managed to stem the tide until the final whistle with Calderone saving well from Cleverley (twice) and Anderson. The crowd enjoyed saluting their heroes and booing Patrick Vieira but the most affection was, rightly, reserved for the eponymous hero of the Paul Scholes testimonial.
He got his goal, delivered some classic long-ranges passes that drew gasps from the audience and even lunged in for a couple of tackles and enjoyed a mock flare-up with old pal Butt. United move on to City in a couple of days' time and the fact all Reds fans are still coming to terms with is that their midfield idol will no longer be available for selection.
De Gea (Lindegaard 45)
Rafael (Evans 45), Ferdinand (Smalling 45), Vidic (Jones 45)Evra (Fabio 45);
Nani (Cleverley 62), Scholes (Pogba 74), Giggs (Anderson 45), Young (Diouf 62);
Berbatov (Welbeck 45), Rooney (Macheda 62).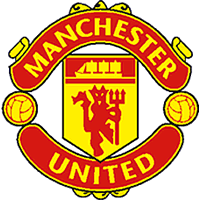 1948(Turin) --> Italy-England=0-4(4' S.Mortensen, 23' T.Lawton, 70' e 72' T.Finney)
______________________________________________________________________________________________
Palmares(WolvesInv87)
BFF Tri Nations Champion 2011(Fantasy Rugby)
BFF Super XV Champion 2012(Fantasy Rugby)
BFF Six Nations Champion 2013(Fantasy Rugby)
BFF Rabo Direct Champion 2014(Fantasy Rugby)
BFF Championship Champion 2015 (Fantasy Football League)
---
Amministratore

Messaggi: 9808
Iscritto il: 29/04/2008, 14:27
Team: Newcastle United
Località: Geordieland
Contatta:
---
Great Supporter

Messaggi: 9138
Iscritto il: 23/09/2008, 14:25
Località: pordenone
Manchera' semplicemente a TUTTI coloro che amano il calcio inglese:
Grazie ad un tuo goal abbiamo ribattuto l'Italia dopo 20 anni(2-0 al Tournoi di France 1997 due giorni dopo il mio ventinovesimo compleanno)
Grazie ad un tuo goal abbiamo superato l'Italia boriosa nel girone di qualificazione a francia 98(4-0 alla Moldova il 10 settembre 1997 a Wembley)
Grazie ad un tuo goal abbiamo potuto rispondere all'imboscata tesaci dai tunisini nella notte pre partita contro loro,alla stazione di Marsiglia(Inghilterra-Tunisia 2-0 opener del girone di francia 98).
Grazie ad un tuo goal il Manchester united ha battuto per l'ultima volta il Barcellona in una gara ufficiale(semifinale di ritorno di champion's league ad Old Trafford il 29 aprile 2008)
Grazie ad un suo goal,il Manchester United ha battuto la Juventus per 3-2 nella seconda gara del girone di Champion's league ridando speranza al calcio inglese contro lo strapotere europeo di allora del calcio italiano in europa,e facendo capire che con maggior applicazione tattica,sudore e lavoro,ci si poteva riuscire....lezione capita alla perfezione ed i risultati si vedono oggi(Manchester United-juventus 3-2 champion's league 1997-98 Old Trafford mercoledi primo ottobre 1997)
PER TUTTO QUESTO,ED ALTRO.....
GRAZIE GRANDE ROSSO,CI MANCHERAI FURETTO.
CIAO.
go england!!!

Orgogliosamente "disperato"!
---
---
7 messaggi • Pagina 1 di 1
Chi c'è in linea
Visitano il forum: Nessuno e 0 ospiti