Moderatore: Ila`
Fanatic Supporter

Messaggi: 29415
Iscritto il: 01/05/2008, 12:12
Team: Manchester Utd
Località: Bari
Contatta:
Secondo me Bellamy avrebbe dovuto giocare titolare: troppo in forma ultimamente.
Kuyt appunto non lo sto vedendo molto bene quest anno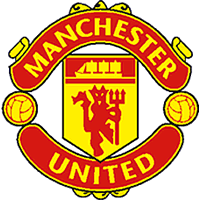 1948(Turin) --> Italy-England=0-4(4' S.Mortensen, 23' T.Lawton, 70' e 72' T.Finney)
______________________________________________________________________________________________
Palmares(WolvesInv87)
BFF Tri Nations Champion 2011(Fantasy Rugby)
BFF Super XV Champion 2012(Fantasy Rugby)
BFF Six Nations Champion 2013(Fantasy Rugby)
BFF Rabo Direct Champion 2014(Fantasy Rugby)
BFF Championship Champion 2015 (Fantasy Football League)
---
Lazy Supporter

Messaggi: 39
Iscritto il: 03/01/2012, 23:40
Località: Roma
Già, Bellamy era sembrato in gran forma nelle ultime uscite...mossa non troppo azzeccata!
---
Premium Supporter

Messaggi: 7117
Iscritto il: 30/04/2008, 13:43
Località: ROMA
Specialmente nel calcio, bisogna limitare al minimo gli errori. Il Liverpool ne ha commessi di determinanti, in particolar modo in ognuno dei tre gol subiti: a partire dalla palla persa per un tentativo di dribbling folle nella propria trequarti da parte di Kuyt ed il paperone di Reina sul tiro di Aguero in occasione dell'1-0, all'errato appoggio di Josè Enrique che ha dato il via al contropiede di Yaya Tourè per il rigore di Milner. Aggiungerei anche la scelta infelice di porre Glen Johnson in marcatura su Yaya Tourè, che è costata la seconda rete, arrivata nel momento di maggior pressione del Liverpool nella prima frazione. Errori a parte e malgrado il risultato, onestamente credo che la prestazione del Liverpool comunque sia stata perlomeno sufficiente: la squadra ha avuto una buona reazione all'iniziale svantaggio, alzando il baricentro e presidiando con continuità ed intensità la metà campo avversaria, coinvolgendo ed affidandosi alle iniziative di Downing, salvo poi subire parzialmente il colpo in seguito al raddoppio del City. Durante la suddetta fase di maggior predominio dei Reds, la difesa del Man City non si è scomposta, raramente si è fatta trovare fuori posizione, tuttavia ci sono state un paio di opportunità importanti per accorciare il punteggio, in particolare quella con Kuyt sul finire di primo tempo. Nella ripresa è mancata quella creatività, imprevedibilità, anche fluidità, necessaria per aprire la scatola difensiva dei Citizens e rendere efficiente l'importante e costante mole di gioco prodotta; Kompany (in special modo) e Kolo Tourè hanno giganteggiato nel gioco aereo e non, neutralizzando ogni tentativo dalla trequarti e/o dal fondo del Liverpool. Performance pratica, sostanziosa e francamente anche intelligente da parte invece del Man City, bravo a costruire la propria gara dal vantaggio di Aguero, a capitalizzare ogni errore commesso dal Liverpool e soprattutto a far valere la propria solidità difensiva e/o capacità di difendere in blocco nella seconda frazione. La spina dorsale di una squadra è alla base di ogni vittoria, questa sera si è avuta un'altra dimostrazione: Hart si è rivelato decisivo ad inizio gara, opponendosi alla conclusione a botta sicura di Downing; riguardo alla coppia di centrali difensivi mi sono espresso in precedenza mentre Yaya Tourè e Aguero hanno dato un contributo sostanziale nei momenti chiave della partita.
---
Amministratore

Messaggi: 9808
Iscritto il: 29/04/2008, 14:27
Team: Newcastle United
Località: Geordieland
Contatta:
mi spiace ammetterlo ma stuart comincia a deludermi un pò. 0 goal e 0 assist. Deve essere più decisivo, spero in un riscatto nella seconda parte della stagione
---
Moderatore

Messaggi: 14854
Iscritto il: 29/04/2008, 15:18
Località: Wirral, Merseyside
Contatta:
antshearer ha scritto:mi spiace ammetterlo ma stuart comincia a deludermi un pò. 0 goal e 0 assist. Deve essere più decisivo, spero in un riscatto nella seconda parte della stagione
pure io
Non capisco che gli succede: ha la sindrome del goal sotto porta, tira sempre e solo in bocca al portiere anche da fuori area (come se non avesse forza nei piedi) e ha sfornato pochissimi buoni cross nonostante ne abbia fatti a centinaia
Mispiace soprattutto perchè non lo vedo affatto morto e sembra sempre sul punto di.... come un'incompiuta.
Spero davvero non rimanga tale
Uploaded with
ImageShack.us
Insight Anfield:
http://insightanfield.blogfree.net/
Maglia nuova, bandiera sul balcone, altre 2 bandiere in casa (1 Union Jack ed 1 Saint George's cross) di solito 1 sotto il televisore e 1 a sulla parete. Io, Ila e Rick senza mai accettare le numerose richieste di amici di vedere l'england con noi. Bestemmia libera e sedie che per solito finiscono per essere le vittime dei miei sfoghi. Per solito dal 20esimo in poi cominciamo a pignucolare stile colin firth in febbre a novanta
---
Amministratore

Messaggi: 9808
Iscritto il: 29/04/2008, 14:27
Team: Newcastle United
Località: Geordieland
Contatta:
intendiamoci, deve continuare a giocare e kenny a puntarci, per ora ha deluso, ma non è un fallimento definitivo e merita fiducia. non dimentichiamoci i legni colpiti, come tutto il liverpool è anche stato sfortunato
---
Lifetime Supporter

Messaggi: 18801
Iscritto il: 20/04/2009, 0:23
Team: Liverpool, Rangers
Località: Cagliari
Contatta:
Che dire, sono sono più forti a livello di qualità individuale e come diversi di voi hanno detto, se sbagli paghi.
Ci sono stati degli errori da parte del LFC (non ultimo quello della scelta dei primi XI) e quando giochi in casa della prima in classifica paghi. Incollo giusto un paio di statistiche, che mostrano un po' di cose (in quanto umanista credo la verità non sia unicamente nei numeri, ma parzialmente sì):
OptaJoe Opta Sports
3 - Man City have equalled their PL season record of scoring 3+ goals in 8 home matches (set in 09-10) but with 9 games left to play. Power.
331 - Man City's total of 331 passes v Liverpool is their lowest in a Premier League game since Sept 2009 (v Man Utd). Soak.
5 - Gareth Barry's last PL red card came almost exactly 5 years ago, 30 Dec 2006 v Charlton. Bath.
1 Manchester City 20 15 3 2 56 16 40 48
2 Manchester United 19 14 3 2 49 17 32 45
3 Tottenham Hotspur 19 13 3 3 36 20 16 42
4 Chelsea 20 11 4 5 39 25 14 37
5 Arsenal 20 11 3 6 36 28 8 36
6 Liverpool 20 9 7 4 24 18 6 34
7 Newcastle United 19 8 6 5 26 25 1 30
8 Stoke City 20 8 5 7 22 31 -9 29
9 Norwich City 20 6 7 7 30 35 -5 25
10 Sunderland 20 6 6 8 27 23 4 24
11 Everton 18 7 3 8 19 20 -1 24
12 Swansea City 20 5 8 7 20 23 -3 23
13 Aston Villa 20 5 8 7 22 26 -4 23
14 Fulham 20 5 8 7 22 26 -4 23
15 West Bromwich Albion 20 6 4 10 19 28 -9 22
16 Wolverhampton Wanderers 20 4 5 11 22 36 -14 17
17 Queens Park Rangers 20 4 5 11 19 35 -16 17
18 Wigan Athletic 20 3 6 11 18 41 -23 15
19 Blackburn Rovers 20 3 5 12 29 43 -14 14
20 Bolton Wanderers 19 4 1 14 23 42 -19 13
Questo stop cambia un poco la classifica, perché anche un punto al COMS l'avrebbe smossa visto il ko dei Gunners l'altro ieri. Vediamo già dalle prossime.
Faccio mie pure le vostre preoccupazioni su SD, il quale però sono convinto esploderà veramente. In positivo.
---
Moderatore

Messaggi: 19987
Iscritto il: 29/04/2008, 14:55
Team: Arsenal
Località: Torino SE9
Contatta:
Il Liverpool mi è parso comunque potesse tenere ampiamente il campo contro questo City e quando aveva il pallone l'ha dimostrato, facendolo girare senza troppi affanni. E l'ha fatto nonostante l'immenso ed incondizionato amore che la gente
biancoazzurra
(Lazio, forse?) profonde verso Mancini dalle tribune (cit.). Condizioni non semplici da affrontare, va detto, anche peggio che un'inferiorità numerica..
Però in effetti mancava proprio qualche idea nell'ultimo terzo di campo, Adam l'ho visto partire troppo spesso palla al piede per creare il varco da solo e inventare qualcosa.
Kuyt a supporto di Andy e Bellamy in campo sull'ala, al momento sono due scelte da fare.
Anche se Dirk è in calo, secondo me non si può prescindere del tutto dal suo contributo, Rocky centra il punto alla grande quando propone il cambio di ruolo.
Comunque imbarazzante il tuffo di Yaya (in diretta già un minimo mi era sembrato che la caduta fosse stata "fuori tempo") e ancora più vergognoso Marianella che in live definisce il rigore come netto (ci sta), poi vede ben 4 replay e, dopo una pausa di silenzio interminabile, riesce a dire a mezza voce "il contatto è netto, Skrtel lo travolge"... Senza vergogna, proprio.
---
Utente Bannato
Messaggi: 4379
Iscritto il: 04/07/2010, 20:01
Team: BARNET F.C.
Contatta:
Vittoria fondamentale pur non avendo brillato,noto sempre di più miglioramenti nel reparto difensivo,Kompany è un animale,migliore in campo senza dubbio.
---
Lifetime Supporter

Messaggi: 18801
Iscritto il: 20/04/2009, 0:23
Team: Liverpool, Rangers
Località: Cagliari
Contatta:
Manchester City's Roberto Mancini apologises for red-card gesture
• City manager says reaction to penalty-area foul was 'a mistake'
• Mancini signalled for Liverpool's Martin Skrtel to be sent off
Roberto Mancini said he was 'not happy with the referee' when he signalled for Liverpool's Martin Skrtel to be dismissed.
http://www.guardian.co.uk/football/2012 ... ni-gesture
Manchester City and Liverpool need a solution for striking flaws
Edin Dzeko's ponderous play blunted the creativity of Sergio Agüero and David Silva, while Andy Carroll needs more support
Manchester City's Edin Dzeko struggled to impose himself on the game against Liverpool.
---
---
Chi c'è in linea
Visitano il forum: Nessuno e 2 ospiti