Manchester City's manager under pressure
If City finished outside the top four it is difficult to see how Pellegrini could stay. If they finish in the top four he may still be in peril because of the jaded, uninspired manner of so many performances this season.
Manchester City
have spent in excess of £200m under Roberto Mancini and Manuel Pellegrini since May 2012 but there has been a consequence of diminishing returns. The squad now has a stale, ageing appearance.
Eliaquim Mangala has looked horribly overpriced at £32m from Porto while Fernando, £12m from the same club, has not been a success. Wilfried Bony arrived from Swansea City for £25m in the January transfer window but has made a slow start.
City's transfer policy has been shaped by a £49m fine last summer, £32m of which was suspended, for failing Uefa's Financial Fair Play Rules. It means they could only spend £49m on players last summer as well as any transfer fees received - and their wage bill for 2014-15 had to remain the same.
Giocatori comprati, costi ed ovviamente rendimento fanno rabbrividire(giocatori, escluso Lampard a 0, tutti stranieri quindi immagino pagati 2 pounds):
Fortunatamente per loro, dietro vanno un po' a rilento ma nessun dubbio che se avessero giocato così tutto l'anno(e i singoli nel girone d'andata avessero fatto meno la differenza), non sarebbero andati neppure in Europa League quest'anno.
E la cosa che più fa ridere è che se gli americani non avessero concesso il prestito di Lampard, ora avrebbero in classifica una decina di punti in meno(del resto, a match in corso, ne ha decise diverse di partite).
_________________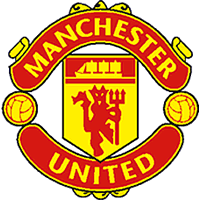 1948(Turin) --> Italy-England=0-4(4' S.Mortensen, 23' T.Lawton, 70' e 72' T.Finney)
______________________________________________________________________________________________
Palmares(WolvesInv87)
BFF Tri Nations Champion 2011(Fantasy Rugby)
BFF Super XV Champion 2012(Fantasy Rugby)
BFF Six Nations Champion 2013(Fantasy Rugby)
BFF Rabo Direct Champion 2014(Fantasy Rugby)
BFF Championship Champion 2015 (Fantasy Football League)