Moderatore: The Chief
Premium Supporter

Messaggi: 5973
Iscritto il: 29/04/2008, 15:50
---
Great Supporter

Messaggi: 13987
Iscritto il: 29/04/2008, 15:57
Olofinjana mi piace molto e per questo sono contento che sia rimasto in Inghilterra.
---
Lazy Supporter

Messaggi: 293
Iscritto il: 30/04/2008, 16:29
Ojo_Feliz ha scritto:Olofinjana mi piace molto e per questo sono contento che sia rimasto in Inghilterra.
Anche a me piaceva molto e sono contento che sia rimasto in Inghilterra, almeno qualche volta lo vedrò ancora giocare. Peccato solo che a quanto pare piacesse a tutti meno che a Pulis e vabbè è andata così
. Proprio per la stima che ho per questo giocatore faccio i complimenti all'Hull che sicuramente ha aggiunto un buon giocatore alla sua rosa e questo non può che fargli del gran bene
---
Supporter

Messaggi: 559
Iscritto il: 06/12/2008, 18:40
Team: Liverpool
Località: Cesena
Jozy Altidore ai tigers in prestito, bell'acquisto! Alla Confederations Cup ha fatto ammattire Cannavaro e Chiellini, nonostante i 20 anni, l'americano ha i numeri per ben figurare in Premier. E'uno degli attaccanti emergenti più interessanti.
---
Lazy Supporter

Messaggi: 119
Iscritto il: 03/08/2009, 14:48
Team: LiverpoolFC
Località: Venezia
Questa la scheda sul lavoro svolto finora dall'Hull City pubblicata da The Guardian (
http://www.guardian.co.uk/football/blog/2009/aug/07/premier-league-preview-hull-city
):
Premier League preview No10: Hull City




The cold harsh reality is that, without a new goalscorer, Hull could be back in the Championship next spring and Phil Brown unemployed by Bonfire Night





Guardian writers' prediction

: 20th Odds to win league: 1,000-1

Football managers traditionally pride themselves on their "pulling power" but Phil Brown's magnetism is looking worryingly weak at present. We are, of course, talking about the ability to attract footballers to clubs and highlighting the Hull City manager's struggles to lure anyone to the KC Stadium this summer.

Turned down by, among others, Michael Owen, Fraizer Campbell, Marc-Antoine Fortune and even Bobby Zamora, Hull's sole summer signings have been the former Boulogne defender Steven Mouyokolo, Villarreal's young American forward Jozy Altidore on a season-long loan and Seyi Olofinjana from Stoke for £3m.

The £2m deal for Mouyokolo was actually done in January - just as Brown's side went into a tailspin which would see them win only one of their last 23 Premier League games and avoid relegation courtesy of Newcastle United's extraordinary implosion. Many people identify Boxing Day and Brown's half-time public freak-out on the Eastlands pitch, where Hull were crashing and burning against Manchester City, as the moment when it all started unravelling and many wonder whether there should have been a close season managerial change on Humberside.

Although Brown is the co-owner of a race-horse called "Gifted Leader" all evidence of inspirational management seemed to have deserted him last spring as the impressive tactical acumen so evident in the autumn became imperceptibly clouded by the Hull manager's overblown ego. As the late Sir Bobby Robson would surely have told him, the best bosses all have sizeable egos but invariably know how to keep players, directors and fans onside by subtly disguising them.

After all it is not as if Brown is talentless. This, remember, is the former Bolton assistant manager who Reebok Stadium insiders insist had an awful lot to do with the team's success during the early Sam Allardyce years, and the man who not only dragged Hull out of the Championship and into the Premier League for the first time but choreographed the Tigers' ascent into a Champions League position before the clocks went back last year.

Then it all seemed to go to his head a bit. Meanwhile the players who won at Arsenal, Spurs and Newcastle appeared to hit physical and mental walls while simultaneously running out of adrenalin and being 'sussed' by opponents. Arguably even more damagingly, however, Hull's big January buy Jimmy Bullard got injured 37 minutes into his debut.

Much this season will depend not only on Brown's success in eventually making some signings - history shows us that, without refreshing, teams who finish seasons badly rarely begin the subsequent campaign well - but whether or not Bullard recovers from major knee surgery in time to prove the creative catalyst Hull so crave.

Yet even if Bullard is restored to his dynamic Wigan and Fulham pomp, Brown still requires a couple of reliable goalscorers. After his fall out with Wigan loanee Marlon King last January the team seemed almost totally bereft of menacing penalty area predators, thereby dictating that much decent creative work on the part of individuals such as Geovanni and Nick Barmby went unrewarded.

If scoring goals still looks a big problem, Hull are not too bad at stopping them and, that reverse at Manchester City apart, rarely got comprehensively torn apart. That is largely down to the impressive centre-half and player of the season, Michael Turner. Brown must hang on to Turner at all costs while hoping that the injuries which disrupted Anthony Gardner's debut season on Humberside somehow disappear. With Boaz Myhill in goal, Kamil Zayatte or Gardner alongside Turner and the underrated free-kick expert Andy Dawson at left-back, defence seems the least of Hull's problems.

That said, there is something of a gaping hole at right-back which Brown hopes to fill with the acquisition of Habib Beye from Newcastle. Beye would be an excellent signing but he has his other, more exalted, admirers including Aston Villa and could end up elsewhere.

Further forward Brown's chameleon-like penchant for rotating systems - early in the season he was forever revamping his formations to generally successful effect - served to remind everyone just why Sir Alex Ferguson has always rated Hull's manager so highly but no amount of clever gameplans or deployment of Christmas Trees can disguise a chronic lack of pace, confidence, improvisation and attacking incision. That shortage of speed, especially in midfield, is a worry - George Boateng has long been a more than decent enforcer but whether or not The Boat retains the legs for central midfield Premier League combat is open to debate.

It may help if Brown once again allows himself to be influenced by the more purist of his two key mentors. That pair are Bruce Rioch, who he played right-back under in an often thrillingly free-flowing, sweet passing Bolton team, and Allardyce, whose more pragmatic 'keep it tight and hold on to what you've got' mantra appeared to increasingly pervade his post-Christmas tactical thinking.

Philosophy alone can only take you so far though. The cold reality on Humberside is that if Hull do not sign a few quick, clever, goal-poaching players they will be back in the Championship next spring and, despite his enduringly close friendship with the chairman, Paul Duffen, Brown can expect to be unemployed by Bonfire Night.



In

: Steven Mouyokolo (Boulogne, undisclosed), Seyi Olofinjana (Stoke, £3m), Jozy Altidore (Villarreal, loan)



Out

: Sam Ricketts (Bolton, undisclosed), Wayne Brown (Leicester, free), Matt Plummer (Darlington, free), Dean Windass (Darlington, free), James Bennett (Darlington, free), John Welsh (Tranmere, free), Ryan France (Sheffield United, free), Tom Woodhead (released)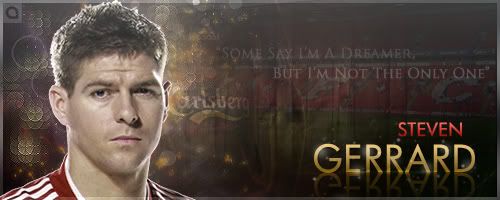 ---
Great Supporter

Messaggi: 13987
Iscritto il: 29/04/2008, 15:57
L'Hull City e il Reading hanno trovato l'accordo per il passaggio dell'esterno Stephen Hunt ai Tigers.
Sarebbe un acquisto ottimo per i Tigers, anche se secondo me l'attacco rischia di diventare un brutto punto debole.
HULL AGREE HUNT FEE - REPORT
---
Lazy Supporter

Messaggi: 353
Iscritto il: 16/08/2008, 22:47
Team: Liverpool
Bel colpo...a patto che i suoi assist vengano tramutati in gol da qualcuno. Fatto sta che è un rinforzo importante per le tigri...
---
Supporter

Messaggi: 559
Iscritto il: 06/12/2008, 18:40
Team: Liverpool
Località: Cesena
Dal sito del Corriere dello Sport ho letto che secondo Marca, Negredo pur di andare in Premier (e di
non
venire in Italia), rifiuta la Roma e preferisce l'Hull City.
---
Supporter

Messaggi: 1014
Iscritto il: 11/07/2008, 18:34
Team: Newcastle United
Località: Vogogna (VB)
E' praticamente fatta, Alvaro Negredo sarà la punta dell'Hull City per la prossima stagione...che colpo...
---
Great Supporter

Messaggi: 13987
Iscritto il: 29/04/2008, 15:57
Domani pomeriggio si attendono le conferenze stampa di due acquisti.
L'altro dovrebbe essere Stephen Hunt..
---
---
Chi c'è in linea
Visitano il forum: Nessuno e 1 ospite